Insight Driven, Customer Focused Marketing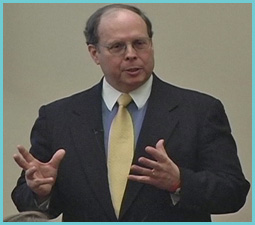 MAC provides Leadership Marketing Education, Skill Development, and Presentations addressing all communication forms, from the traditional to the experimental. MAC believes Marketing must be passionate about Customers and their needs, and that Great Marketing is founded on real Customer Insights that drive business results.
Roderick McNealy's 35 year business career has focused on delighting Customers. Today, he serves as an Educator, Consultant, and in-demand speaker on Marketing, Leadership, and the strategic imperative of Customer Satisfaction.
In his career at Johnson & Johnson and Procter & Gamble, two of the world's foremost marketing organizations, Rod focused on Consumer, Business-to-Business, Services, and Healthcare Marketing. He has worked in a global business environment, with large, small, and even start-up organizations. He brings that wealth of experience to each business engagement and academic course.
Rod is consistently rated among the top Marketing lecturers at The Wharton School, Yale School of Management, and Mount Holyoke College because of his engaging, highly participatory, and "real world" approach to Business and Marketing courses. He has taught over 35 separate sections of New Product Management, Advertising Management, and International Marketing at the MBA, Executive Education, and Undergraduate levels. At Johnson & Johnson he personally trained over 5000 managers during his career.
Making Customer Satisfaction Happen

"in today's rapidly changing world financial marketplace, no organization can afford to take its customers or clients for granted. To remain competitive in the securities industry which is characterized by consolidation and globalization, it is imperative to establish customer relationships that continually reflect ever-changing customer needs and expectations. Rod McNealy presents a clear, concise, and easily understood strategic approach to Making Customer Satisfaction Happen and any organization can benefit from this customer-focused insight. It has been very helpful to me."
Robert S. Murley, Vice Chairman, Credit Suisse First Boston

Making Quality Happen

"Entrepreneurially oriented start-ups and smaller companies are the job creation engine of our economy. These emerging growth organizations typically succeed because they are close to their customers and responsive to their needs. In Making Quality Happen, Rod McNealy presents an approach to customer-driven Quality that is both easy to understand and easy for any size organization to implement without cumbersome programs or bureaucracies. I recommend Making Quality Happen top any organization that is interested in getting closer to their customers, in building market share, and in increasing their efficiency."
Peter C. Wendell, Founder Sierra Ventures and Faculty Member, Stanford University Graduate School of Business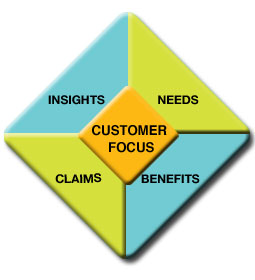 What Keeps You Up At Night?
One of my favorite questions when doing consumer insight work is, "What keeps you up at night?" Once you get past the "de rigueur" attempts at tension-cutting humor – "strong coffee, spicy chili, Saw Part 13" – you often find some startlingly frank, honest, and insightful commentary. ..more

• Customer Dialogue
A popular concept in the "New Media" era is "Customer Dialogue". With the advent of social networking websites, manufacturers and advertisers believe it is "hip and happening" to conduct a "dialogue" with their customers. So, there is a virtual deluge of websites offering all sorts of commentary, evaluations, ratings, and "customer dialogue". Sophisticated marketers can use them for additional market research, new product ideas, and opportunities to "fine tune" their strategies.
... more
©2010 McNealy Advanced Communications, All Rights Reserved